On Wednesday, Donald Trump delivered a remarkably nationalist, pro-Western foreign policy speech titled "America-First" in which the presidential candidate set out his defense and foreign policy goals.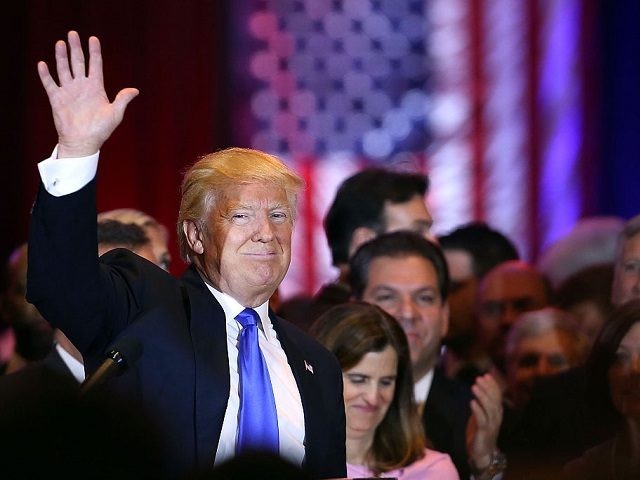 Here are the seven most important declarations in his speech, enumerated in no particular order.
1 –Trump declared he "will always put the interests of the American people and American security above all else."
It has to be first. Has to be. That will be the foundation of every single decision that I will make. America First will be the major and overriding theme of my administration.
2 – Trump made clear that Western civilization is at war with radical Islam as opposed to the dangerously obtuse "violent extremism" rhetoric that President Obama has deployed, largely ignoring the Islamic extremist motivations of our enemies.
Our actions in Iraq, Libya, and Syria have helped unleash ISIS, and we're in a war against radical Islam, but President Obama won't even name the enemy, and unless you name the enemy, you will never ever solve the problem. …
Hillary Clinton also refuses to say the words radical Islam, even as she pushes for a massive increase in refugees coming into our country.
[…]