Kentucky senator opposes borrowing money from China to fund 'ridiculous' research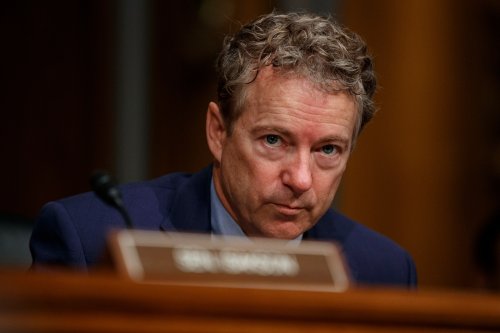 Sen. Rand Paul, R-Ky., arrived on the Senate floor Friday morning accompanied by a stack of colorful poster boards to rail against "ridiculous" taxpayer-funded research at the National Science Foundation and other federal agencies.
Paul, a fiscal conservative, delivered a 32-minute speech Friday morning to oppose the bipartisan Endless Frontier Act that would expand science and technology research that proponents say will help the U.S. counter China. Paul warned of the $28 trillion national debt and said the U.S. should be reining in wasteful spending and not borrowing more money from China to fund such legislation.
"I don't think this bill makes us stronger. In fact, I think the Chinese sit back … and laugh at America thinking we're going to be stronger by borrowing more money from China," Paul said. "So I just don't think it makes us any stronger at all. I think it makes us weaker. It would be one thing if it weren't being so horribly wasted."
[…]